Influence of Collagen Peptides on Chronic Knee Pain
Knee pain during exercise? Participants wanted!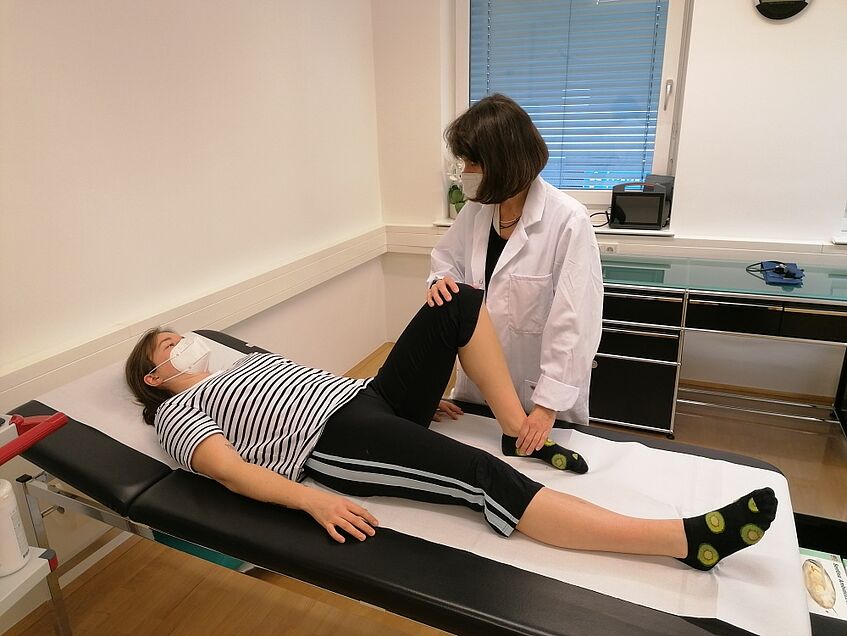 At the University of Vienna, we are conducting a study to investigate the influence of collagen peptides on so-called functional knee complaints in young, athletically active people.
Collagen peptides are a natural protein and approved as a food supplement. Therefore, this is not a drug study. There have not been any relevant side effects of collagen peptides in previous studies.
In previous studies it has been shown that oral intake of collagen peptides leads to an improvement of so-called functional, load-dependent knee complaints. This will be further investigated in this study. If you are interested in participating in the study, you will of course receive further information on the collagen peptides as well as the study design by the study personell. You can contact us via phone (+43-1-9909194-200) or email (karin.baier@univie.ac.at). The research lab (NuTraLab) is located at Zieglergasse 6/1.OG, 1060 Vienna.
If you are interested in taking part in the study or want to receive further information, please fill out the contact sheet below. You will be contacted within one or two days. You can also contact the head of the study via e-mail or phone directly at any time.
(Kopie 1)
Required fields are marked with a red square
If you...
• have knee pain under load that is not the result of an acute injury, osteoarthritis or inflammation
• are between 18 and 30 years old (male or female)
• are regularly active in sports (at least 3 h/week) ...
we invite you participate in the study!
The duration of the study is 12 weeks, during which, in addition to the daily intake of collagen peptides, 2 short examination appointments will take place at the Institute of the University in Zieglergasse 6. The examinations do not include invasive tests such as a blood draw.
For full participation, an expense allowance of 100 euros will be paid at the end of the study.